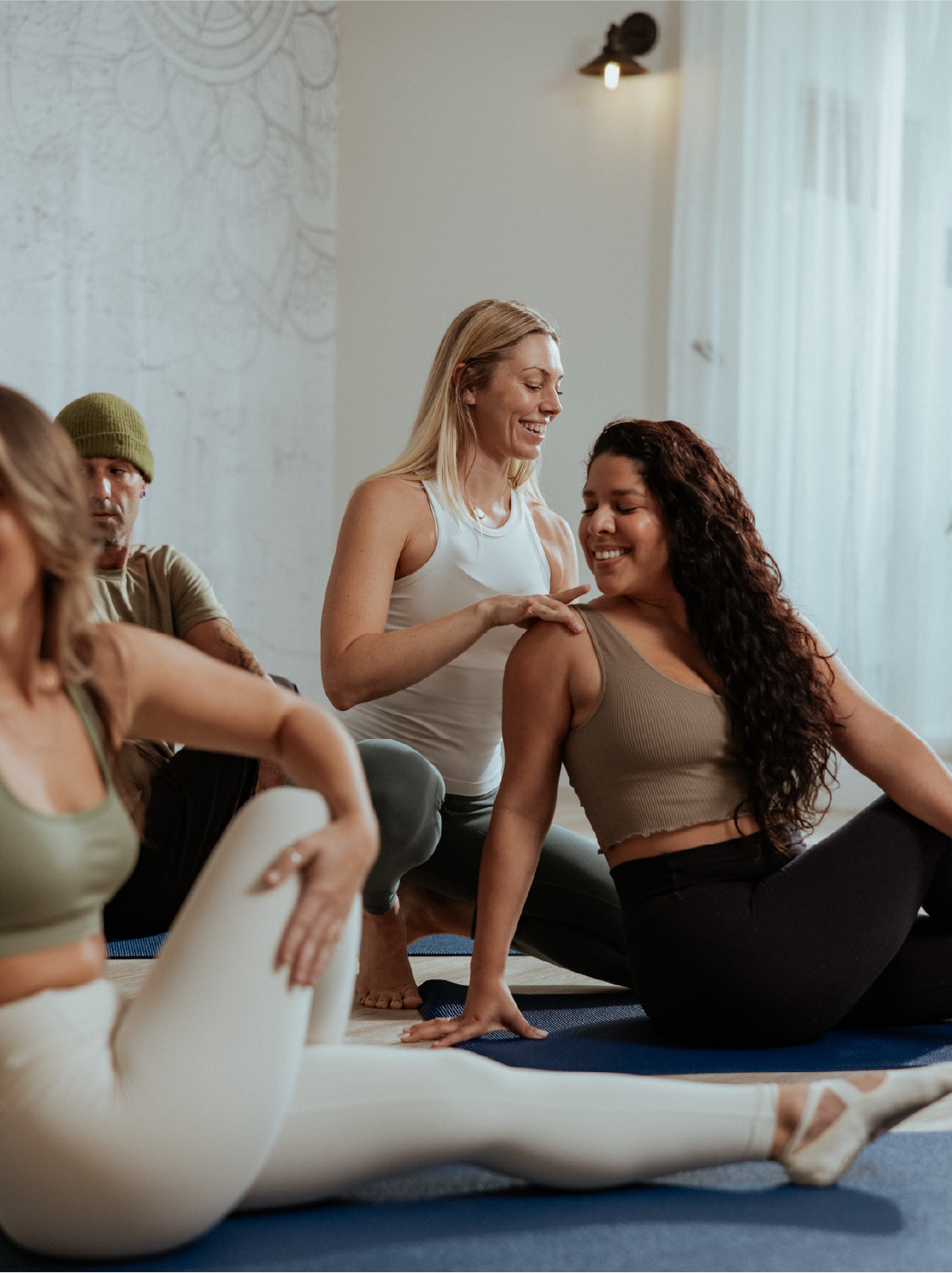 Passionate Teachers
Every teacher at Mission Yoga teacher has completed a Yoga Alliance approved 200hr Yoga Teacher Training and continued to complete higher-level educational courses in various movement modalities. Including but not limited to XPT Breathwork Coaching, Meditation Mastery Courses, Animal Flow, Functional Range Conditioning, and more. The beautiful thing about our teaching staff is their endless commitment to professional development and refining their craft. Each one of the Mission Yoga instructors infuses their own unique talents, insights, and strengths into their classes so you leave feeling even more inspired than when you first stepped onto your mat.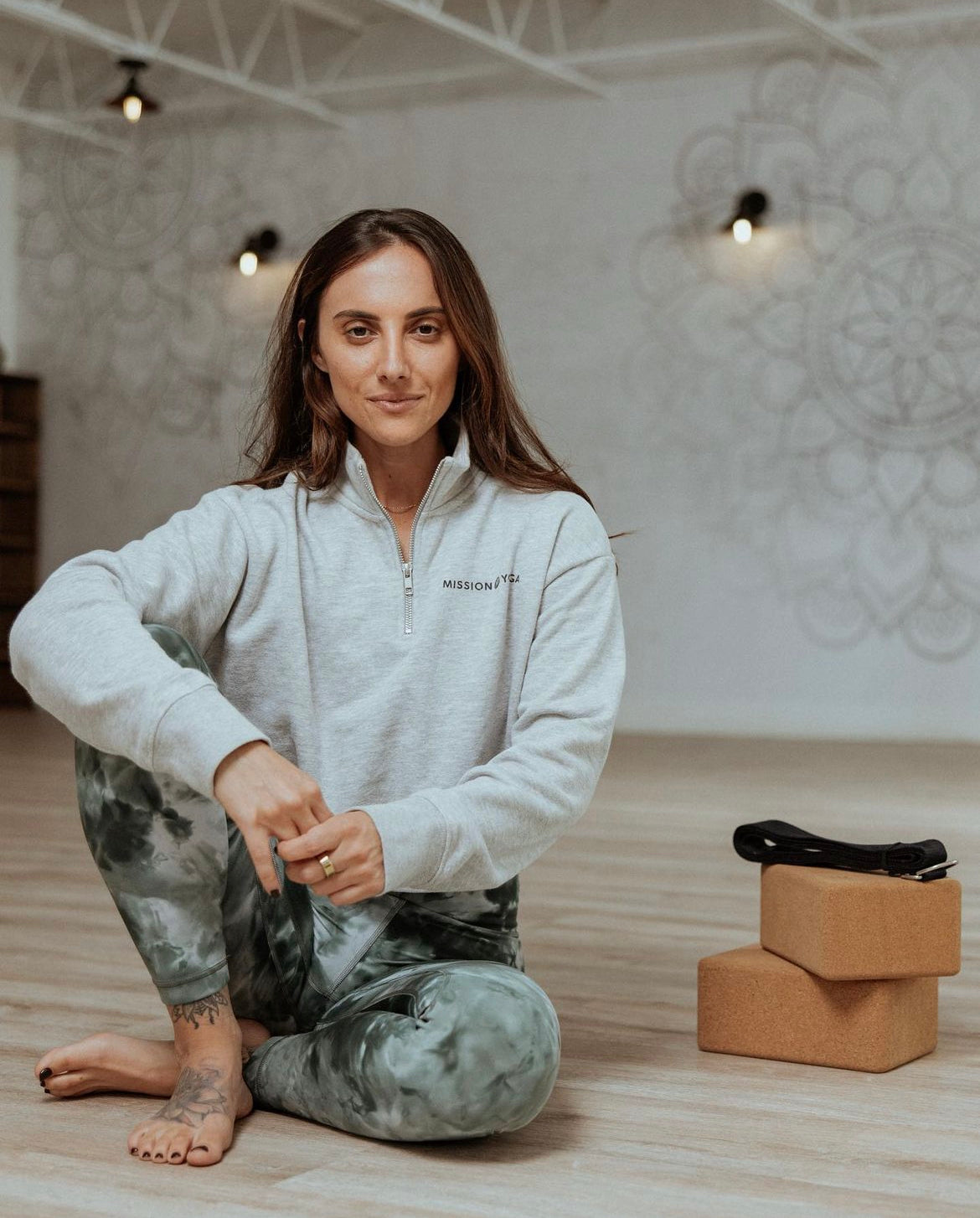 Shay Palmer
OWNER & FOUNDER OF MISSION YOGA
Entrepreneur, E-RYT 500, YACEP Provider, FRCms (mobility specialist), lululemon Ambassador 
Shay is the founder and owner of Mission Yoga in Oakland Park. Shay's passion lies in helping people feel their best through movement with a combination of research-based approaches, traditional practices, and over 13 years' teaching experience. She is dedicated to a life of service and making a lasting impact in her community by empowering people with tools to support their overall health and longevity.   
Shay grew up as a competitive athlete and played tennis in college, which has influenced her teaching to be strongly rooted in anatomy and mental resilience. Shay's teaching methodology combines the science of movement all the while staying true to the philosophical core of yoga. She works closely with professional athletes across various leagues to elevate their game through sports-specific movement, injury prevention and corrective exercises as well as breathwork techniques. Shay's approach is to build dynamic movement patterns and strengthen neuromuscular connections, on and off the mat.  
She was first introduced to yoga in 2008. She fell in love with practice because of the mind-body connection and how it challenged her physically and mentally. In 2011, Shay completed her first 200hr yoga certification course. She dove headfirst into teaching yoga as a full-time career and quickly built up a thriving community base in South Florida. In 2014, she completed a 1 year, 300hr Certification Course under direct mentorship from her teacher, a lifelong yogi and monk. In 2015, she co-facilitated certification courses with her mentor, who eventually asked her to write her own curriculum. In 2018, Shay began offering her own Yoga Alliance certification programs with a unique focus.  
In 2019, she set out on a "MISSION" to open her own facility that could bring her vision of movement and community to life. To Shay, Mission Yoga is more than a yoga studio, it's a lifestyle inspired by movement, connection, and community. Mission Yoga is a non-heated, community driven and anatomy-focused yoga studio. Shay is dedicated to building a strong team of educators who support a thriving community; therefore, her studio brings in some of the foremost experts in their field to share their passions and talents. Shay is on a mission to help people thrive and live their best lives, one movement practice at a time.
Mission Yoga Teachers
→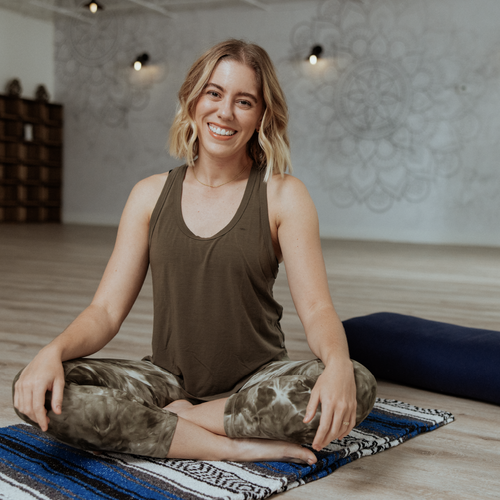 Erica Dade
Yoga Teacher
Erica Dade found yoga in 2013 as a healthy way to manage stress and compliment her other movement practices. Erica fell in love with practicing yoga for the challenges it brings to the mind and the body. She believes that nothing can top the way your mind, body, and soul feel after an invigorating yoga practice.
Erica completed her 200-hour teacher training in 2019. She is also a graduate of Mission Yoga's inaugural 20-hour Anatomy Intensive. She enjoys continuing her studies of movement practice, both on and off the mat, & sharing her knowledge with her students.
Erica is honored & stoked to be a part of Mission Yoga – it feels like coming home. When Erica is not teaching, you may find her training for her next runDisney race, snuggling with her dog Dante, or having a movie marathon with her husband Zach and a bottle of wine.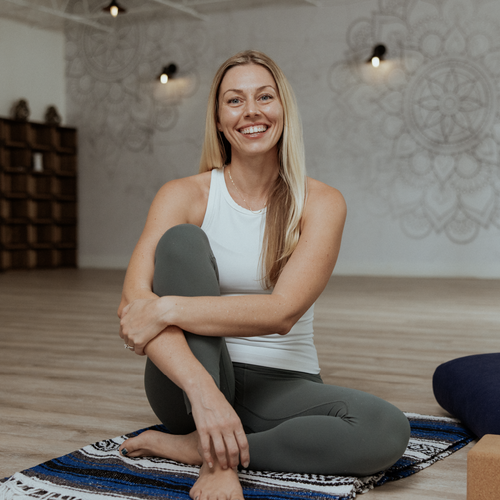 Arkell Mokler
Yoga Teacher
Arkell is a graduate of Auburn University with a degree in Exercise Science and Kinesiology.  She has worked in management with Orangetheory Fitness, Westin Hotels, lululemon but her true passion lies in teaching yoga and movement.  Arkell focuses on the foundations and building blocks of movement to make her classes informative with deep adjustments and assists.  Helping to cultivate a mind-body connection that feels sustainable.  Arkell incorporates, Pranayama "breathwork" in her classes and educates athletes on the importance of combining breath + movement to enhance performance and reduce injury. When she isn't teaching or practicing, Arkell can be found walking her dogs, enjoying the outdoors or fulfilling her love of coffee around some of South Florida's best coffee spots.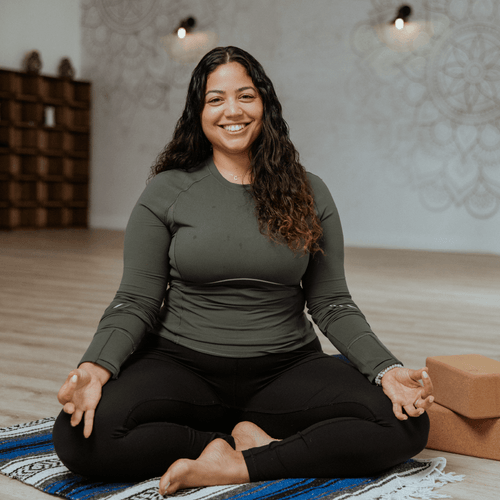 Chloe Ravel
Yoga Teacher
Chloe Ravel is a passionate wellness entrepreneur, yogi, meditation teacher, mindset coach, and speaker.
Since starting her yoga journey in 2012, her dedication to sharing wellness started with her own healing from chronic stress and burnout. Her teaching has a strong focus on mindset development through mindful movement and breath awareness.
Chloe's wellness brand, The Gemini Rising offers coaching, group classes, workshops, and international retreats all rooted in the expansion of self-awareness as a way to inspire personal development, professional growth and quality of life.
She is certified as a 200-Hour YT with continuing education in Breath Coaching, Theta Healing, Sound Therapy and Mindful Meditation.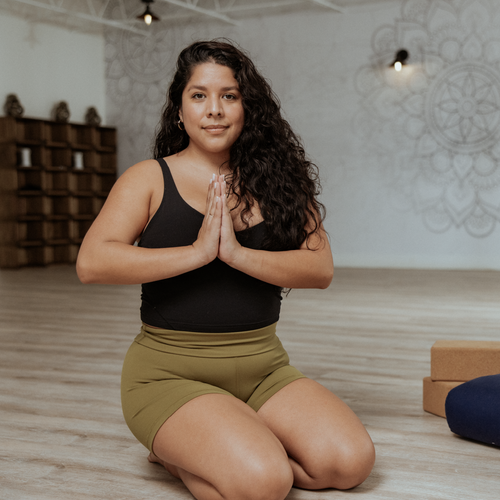 Yhasmin Ruesta
Yoga Teacher
Through studies of yoga, dance and aerial arts Yhasmin shares traditional movements with a modern perspective. Bringing a dynamic energy into all of her classes. She teaches in a way that provokes meditation through movement, allowing students to challenge themselves in a safe environment. As a 400 HR E-RYT she draws inspiration from different styles of yoga including power yoga and restorative. Her classes are playful and energetic while incorporating deep stretches leaving students feeling energized and relaxed.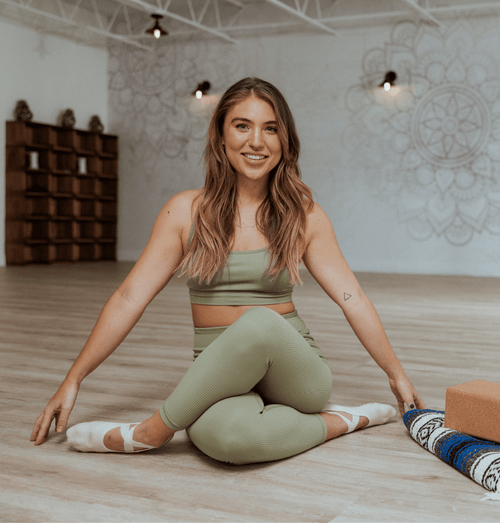 Kendall Meija
Yoga Teacher
Kendall is a graduate of Mission's own Teacher Training Program and has been instructing with us since 2022. Her style of movement aims to leave clients feeling more connected to their inner peace while honing their focus with breath. No stranger to teaching, she taught Middle School Science before moving down to South Florida to pursue a career in the nonprofit space. She believes that this practice should be accessible to everyone - including the corporate yogis! A University of Florida graduate, Kendall enjoys watching the Gators play on Saturdays, or being outdoors with her golden doodle, Raina if she's not at the studio!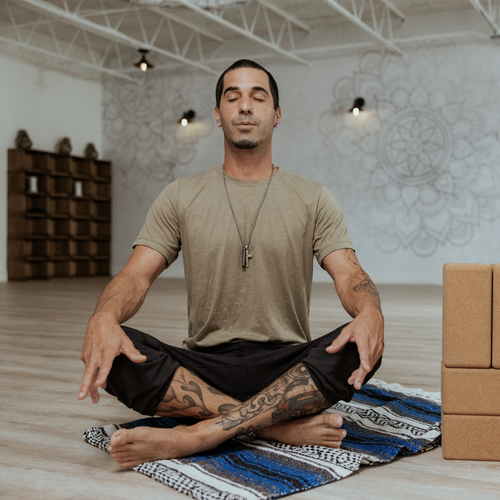 Matt Pritchard
Yoga Teacher
Matt, aka "Jix", was first introduced to yoga as a way to heal from a difficult back injury. He was apprehensive because he had misconceptions about yoga, but a friend convinced him to give it a try and after his first class he was hooked. He sought out various teachers and studios to begin learning about the philosophy of yoga. "Not only did I start to learn about non-attachment and being present, but also my body started to change. I was healing. My life became abundant in all avenues."
Matt also teaches trauma informed yoga to at-risk youth, in homeless shelters, at rehabilitation facilities, in prisons & juvenile detention centers. He believes that breath work, coupled with simple movements, can help unlock deep mental & emotional blocks. His mission is to bring the yoga practice into non-conventional places. He believes that yoga can help everyone increase their quality of life.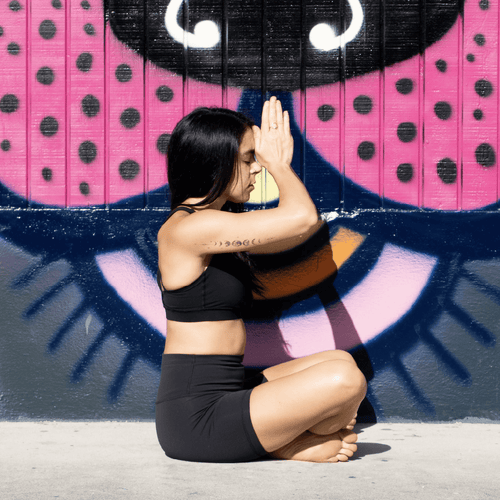 Taylor Gonzalez
Yoga Teacher
Taylor believes in yoga for everybody and every body. She is a 200-RYT and has her M.Ed from Johns Hopkins University. She is an athletic coach that encourages her athletes to align their training in a body partnership led way. She believes in practicing yoga on the mat, to lead a life of yoga off the mat. Yoga on the mat includes connecting breath with movement, aligned asana for your body, & incorporating blocks/props to help you dive deeper into the posture with more ease. Taylor incorporates subtle body/kosha energetics into the flow to enhance yoga off the mat. Come flow with her and find yourself building stability, flexibility, mobility, and strength to calm the nervous system. When she isn't teaching, you can find her reading, hanging with her dogs Luna and Axel, and celebrating the full moon.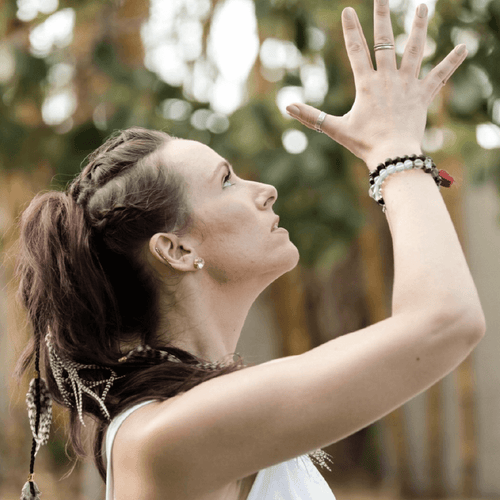 Amanda White
Yoga Teacher
Amanda gained her 200-hr certification from Yoga South with James Kigar and Judy Weaver back in 2009. It was here that she gained the foundation of alignment, sequencing, and adjustments that are staples of her teaching style still today.  She credits yoga for being a monumental shift in her spiritual, career, and mental evolution that has led her to amazing opportunities and relationships.  She also teaches Yin Yoga classes + Trainings, 200hr TT, Workshops, and International Retreats.  She continues to practice with mentors regularly because she understands that an exceptional teacher must also be a devoted student.  She is currently gaining her 500-hr certification with Caroline Wybar.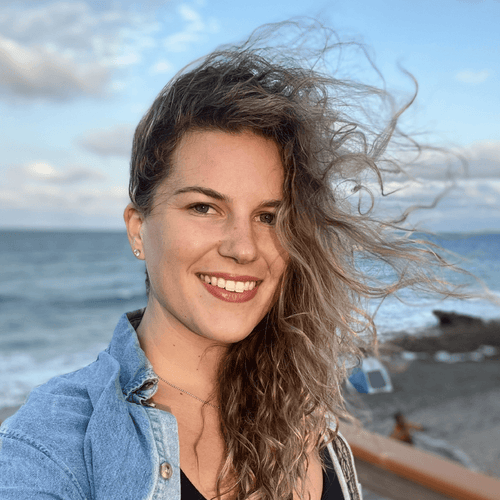 Delaney Smith
Yoga Teacher
Delaney Smith was born and raised in sunny South Florida. She discovered yoga 11 years ago and has been dedicated to her practice ever since. Naturally drawn towards self expression, she will lead you through a dynamic and creative flow ending in a sweet surrender of savasana. Fueled by passion and gratitude for how her practice enriched her life, Delaney decided to receive her training and further her education. She has found her life's purpose in helping people become happier and healthier through her own healing journey.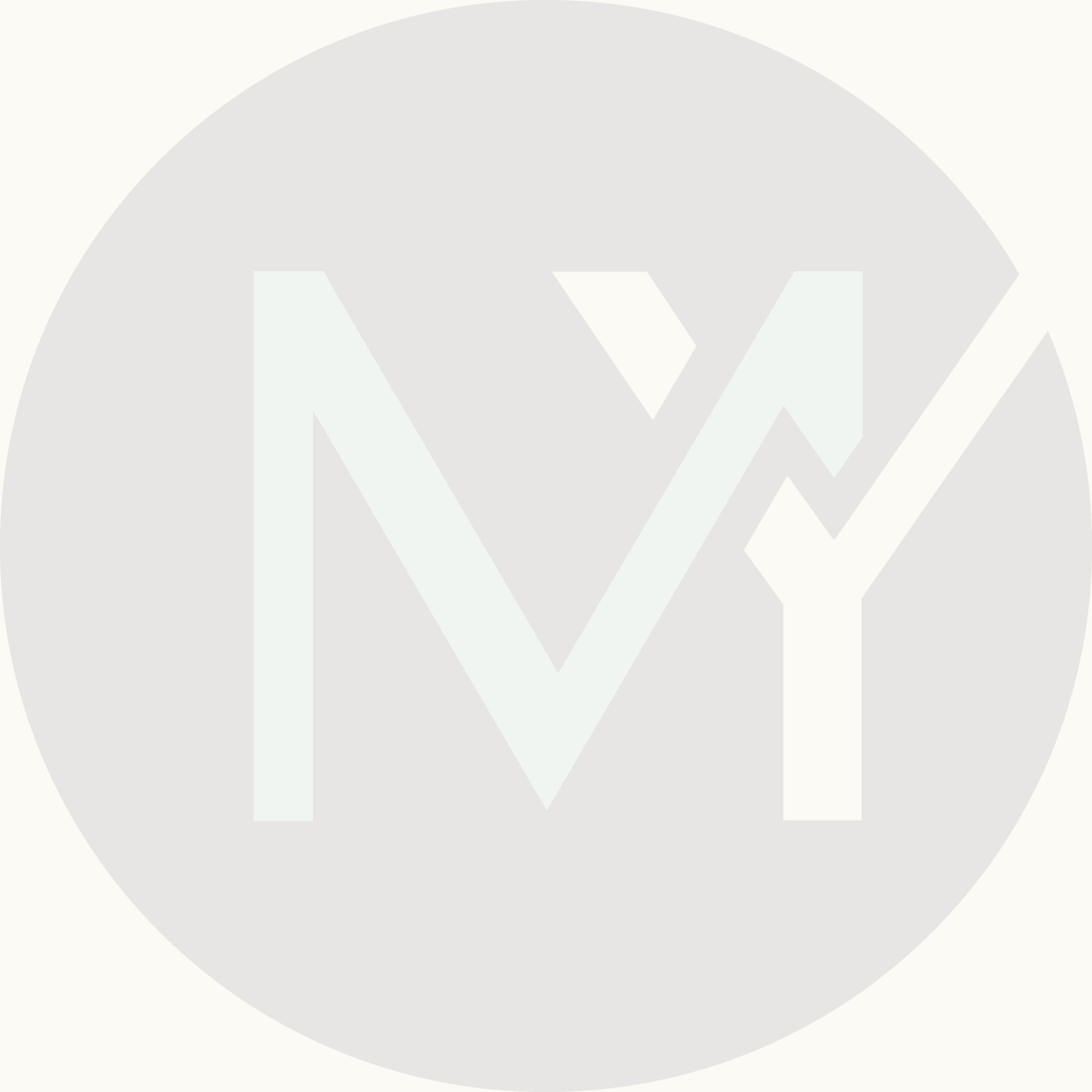 Jessica Boxer
Yoga Teacher
Jessica Boxer is a child welfare lawyer by trade. Her background in law taught her to be methodical & precise in her approach to teaching. To Jessica, yoga is a beautiful practice of discipline, control, surrender, & acceptance. Yoga makes her feel free & balanced. She was drawn to the practice by the beauty of the poses & the philosophies surrounding the practice of yoga. She has completed her 200hr Teacher Training & 20hr Anatomy Intensive. Years of practice & continued study taught her to value patience & gratitude. "As a teacher, I believe that learning to breathe consciously in conjunction with intelligent sequencing of poses can help get your body in shape, change your perspective, and calm the mind. Getting to know my students through their stories & the evolution of their practice is very fulfilling. I love that yoga can never be perfected or completed. It's so motivating! My mission is to make my classes accessible, challenging, & light-hearted."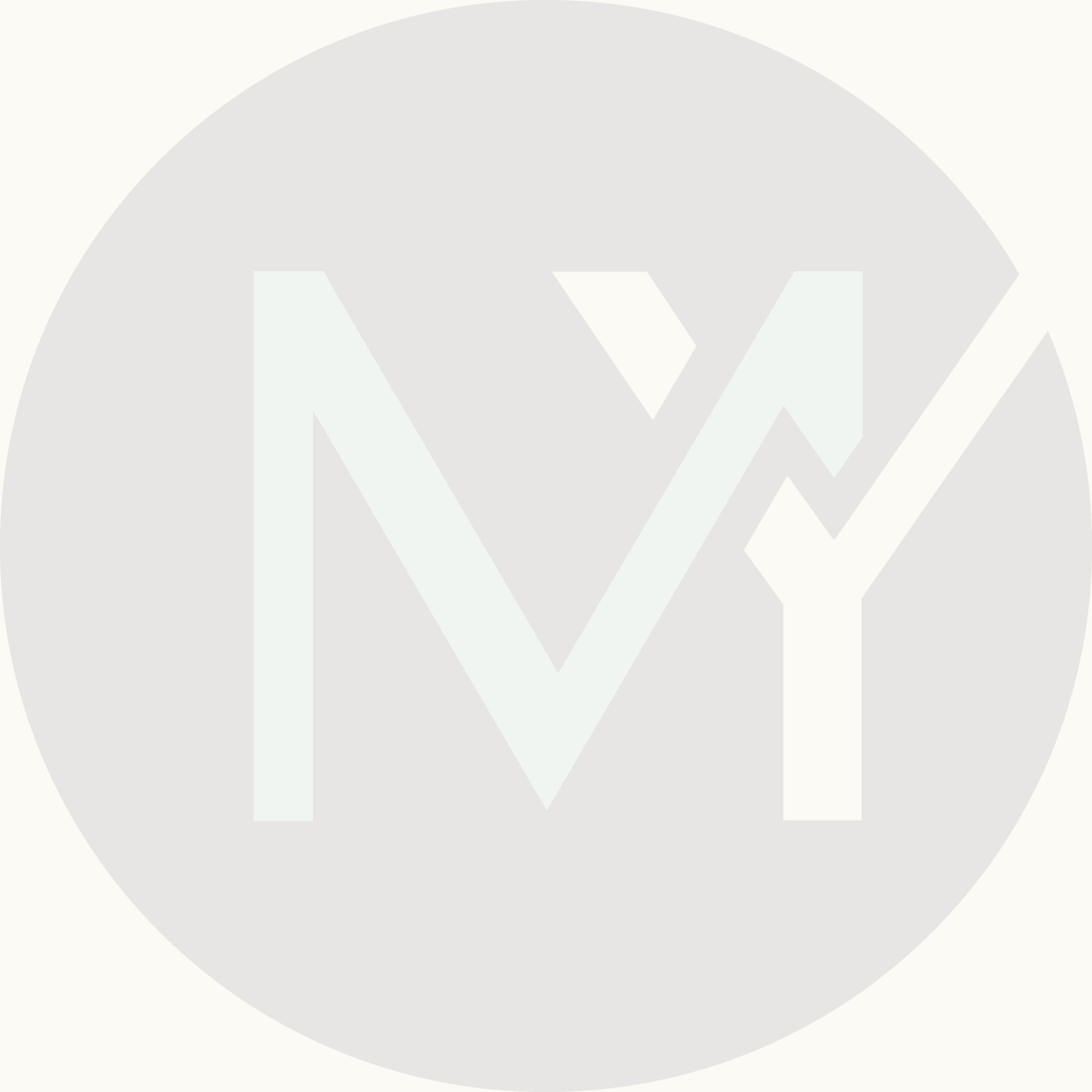 Aliie Newman
Yoga Teacher
Allie began her yoga practice when she was 16 years old through a passion for dance and movement. After receiving her 200 hour teacher training certification she has been teaching in south Florida for almost 10 years. Allie focuses her classes around breathwork, music, and providing adjustments and modifications to help the practice feel yummy to everybody. When she's off the mat, Allie enjoys strength training, cooking (and eating) and loving on her animals Otto and Lucille.