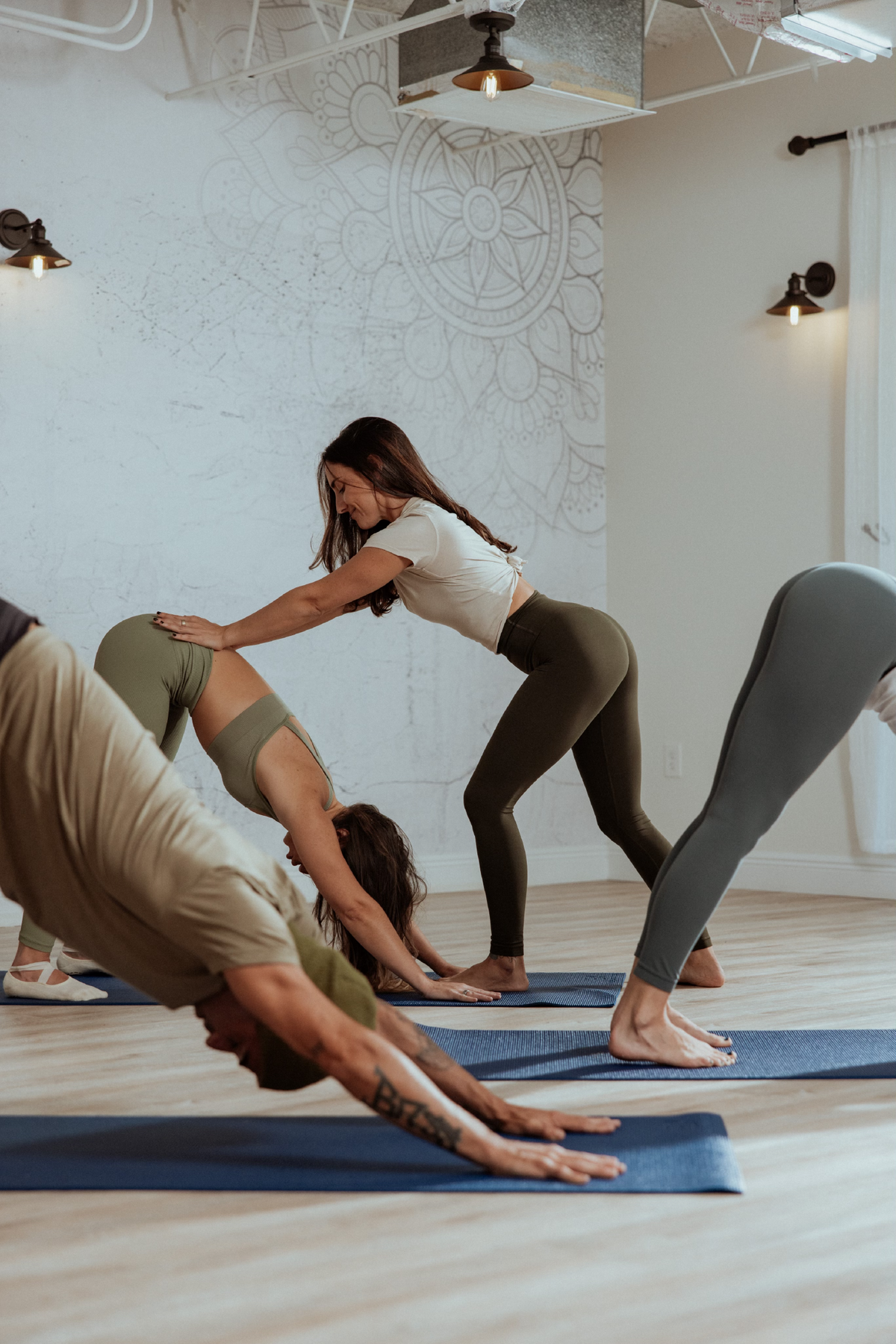 OUR CLASSES
We cater to all levels of yogis. If you are a beginner we will teach you, if you are an advanced yogi we will challenge you.
Mission Vinyasa
Restorative Yoga
Slow Flow
Athletic Recovery Flow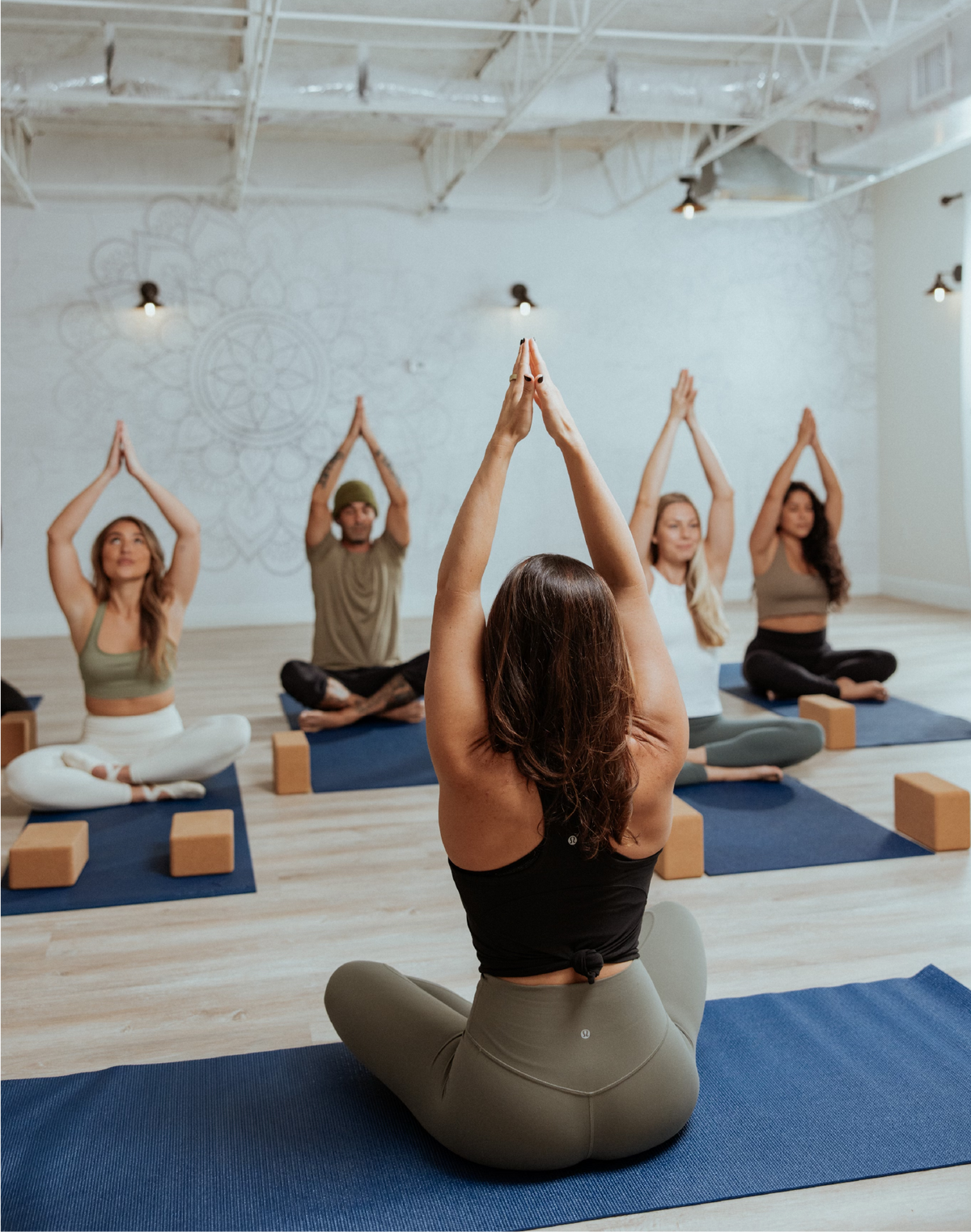 Your Go To Studio
Mission Yoga is your go-to yoga studio located in the heart of downtown Oakland Park, built on delivering an anatomy-focused yoga experience inspired by the philosophical core of yoga.

Our studio offers a variety of yoga classes led by a team of highly educated teachers and supported by an exceptional community base.

Move well, move often. Come as you are and experience all that Mission has to offer.
REVIEWS
Exactly what Downtown Oakland Park needed - RUN to Mission Yoga to get your "flow" on. The instructors are so in tune to everyone that takes a class there and you walk out feeling refreshed and ready for more. That doesn't mean you won't sweat a little, but it's the perfect amount to challenge your mind and body! So glad to have them in Oakland Park :)

Noelle

It's been hard for me to find a yoga studio that was welcoming, free of judgment, and good for beginners (while still challenging me). Mission Yoga is all this and more. Each class I take just makes me more excited for the next one. The styles and personalities of all the yoga instructors help create a peaceful atmosphere. No two classes that I've taken with Shay were the same, but each challenged my mobility while encouraging mindfulness.

Rakin

I have enjoyed several classes at Mission Yoga and thoroughly enjoyed each one! The studio space is so beautifully decorated - light and airy providing a tranquil setting for rejuvenating the mind, body and soul. Nice trendy area to grab lunch or dinner with fellow yogis after class!

Erin

Beautiful studio with friendly and professional teachers. This is a studio that welcomes everyone! I have had the pleasure of trying several different classes with different teachers and have found them all amazing. Modifications are suggested so you can make the class your own with supports or challenges as needed. The studio is clean and the teachers are knowledgeable. I highly recommend Mission Yoga!

Nikki

Shay is the best yoga instructor I've come across! She has a deep understanding of anatomy and physiology which contributes to her unique effectiveness as an instructor.

Christine

Mission Yoga has become my yoga home. I have practiced as a student with the owner Shay for many many years and have followed her specifically for the yoga she offers. It truly is a unique intelligent style while being deeply rooted in the teachings of the foundation, tradition and principles of Yoga.

Courtney

Great Community, knowledgeable teachers, and amazing classes. I can't recommend Mission Yoga enough. Each class is tailor made to meet your goals and improve your practice. Whether your goal is mindfulness and stress reduction, athletic recovery, or general increased flexibility you can find the right class for you at Mission! I particularly like the recovery and mobility classes!

Ryan

I can't express how great my body feels after the mobility flow class. I enjoy yoga a bit but by no means consider myself a yogi. The space has a wonderful light and clean feel to it; we bought a package straightaway after the first class we took.

Max

I loved visiting Mission Yoga! This serene, extremely clean and peaceful studio radiates great vibes and a passion for its community. The staff is just as lovely if not more. I highly recommend this studio and am excited for my next class!

Aimee

Hands down best yoga in Fort Lauderdale/Oakland Park. Amazing line up of classes and teachers for whatever your body needs. Shay is phenomenal at her craft, she'll have you feeling strong and supported no matter your level. The space is beautiful and puts you at ease - exactly what the area needed! Athletes, fear not, this space is for you too - the mobility class is one of my favs! The perfect compliment to your training!! Highly recommend you check out a class!

Ashley